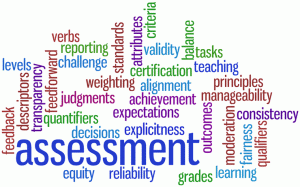 EVALUATION
Diagnostic vocational evaluation – Our Diagnostic Vocational Evaluation (DVE) program helps people with mental, emotional, social or physical barriers choose appropriate job goals. Counselors work with the individuals to assess employment interests, values, skills, limitations and academic abilities as well as work readiness. Aptitude testing and computer testing (word processing, repair and programming).
Academic evaluation – academic testing (reading comprehension, sentence comprehension, math computation, math problem solving, spelling, word reading, writing grade levels), achievement testing for GED (Generalized Equivalency Diploma), high school, trade school, technical school, certificate programs and college.
Computer evaluation – Prove It!  Computer testing in MS Office 2007 Word, Excel, PowerPoint, Access and Outlook.   Windows 2000 and WPM.   Office 2007 is the industry standard by recruiters and employers because corporations are security cleared for use of office 2007 on their server at this time.
Liability examinations – vocational IME reports, medical documentation review and diagnostic vocational evaluations for the legal profession.   Deposition, Court Appearance, Trial Preparation, Phone Consultation.   Contact Patricia Enriquez, CRC for CV and fee schedule.
Worksite evaluation – evaluation survey form created for vocational counselors working with disabled job seekers on training sites, internship sites and volunteer sites.
Job analysis – breaking down a job by every task.  Entails the use of the Dictionary of Occupational Titles (DOT) codes and observing the individual at work. Specific criteria and ratings are used during the observation.
Job market survey – researching job market trends using US DOL statistics, trends and projections.   Using local economic employment and business survey results posted on city/town website to research job trends and job opening locations. Calling and interview employers to research job trend and job openings in different industries.
Career Assessment – using interest inventories, informational employer interviews, trends in the job market and educational requirements: state licensing, program accreditation,  local labor market forecasts.
Transferable Skills Analysis – for career changers and "military to civilian" skills
Initial Assessment [VOCATIONAL EVALUATION] for Veterans
WRAT IV (academic), BETA III (non-verbal IQ), Career Assessment   Inventory, Employment Aptitude and Computer Skills Tests
Beck Depression Index II, Addiction Severity Screen, PTSD Screen and TBI Screen
Assessment of learning abilities, worker traits and transferable skills
Visit NYCEDA Store or call Patricia Enriquez, CRC Director NYCEDA at (917) 658-6049 for more information.
Content copyright 2021. NYC Expert Disability Associates, LLC. All rights reserved.