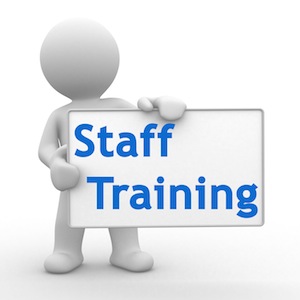 JOB COUNSELORS SERVICES
Job placement resources
Placement services program curriculum
Business advisory committee assistance – Business Advisory Committee (BAC) is comprised of hiring managers, human resource representatives and recruiters from various industries.  There is an option for employers to join the BAC and an option for counselors/providers to request my services to establish a BAC for their agency.
Job seeking skills groups training and curriculum
Job club training and curriculum
Internship set up services
Volunteer resources
Client resume and cover letter services
Internet job applications training and assistance
Social media and the job search assistance
Career services for consumers
Vocational evaluation
Computer testing
Job interview skills and prep training
ADA job accommodations training
School accommodations training
55b&c and Schedule A hiring status training
Job skills sets "how to"
Networking assistance
Assistive technology training
Worksite modifications
How to do a job market survey – training
Using key words in the job search training
Workshops and trainings for providers/counselors:
Social media workshop for counselors
Social media workshop for consumers
Job placement of persons with mental health disabilities workshop
Using the computer for diagnostic vocational evaluations.
Case Management for Veterans

Manage "Guidelines for the Vocational Rehabilitation Participant" and "Independent Living" plan for veterans; provide counseling and support services.
Reporting and goal planning, services assistance: medical referrals, academic counseling (including review of grades and progress), Authorization and Subsistence Allowance, Supplies and Equipment, Adjustment and job readiness training.
Call 212-802-1443 or email: [email protected] (Patricia Enriquez, CRC at NYCEDA, LLC) for fee schedule.  Flat rates available for consulting and curriculum services.   See NYCEDA Store for more information.
CEU's for Certified Professionals 20% Off Using NYCEDA Affiliate Link

(20% off all classes if you use the above affiliate link – works for new and current AAACEUs.com registrants). 
COVERS MANY CEU COURSES for the following Certified Professions:
Nursing
AAACEUS.com is a continuing education provider recognized by all State Boards of Registered Nursing
Social Work

ASWB — Association of Social Work Boards

Counselors

NBCC — National Board Certified Counselors

---

ABVE

American Board of Vocational Experts


Diplomates and Fellows
ACM

Accredited Case Manager

CCM

Certified Case Manager

CDMS

Certified Disability Management Specialist

CRC

Certified Rehab Counselor

---

CLCP

Certified Life Care Planner

CMC
Case Manager Certified 

(AIOCM)

CMCN

Certified Managed Care Nurse

COHN

Certified Occupational Health Nurse

CPUR

Certified Professional Utilization Review

CPUM

Certified Professional Utilization Management

CPHM

Certified Professional Health Management

CRRN

Certified Rehab Nurse
Helpful New Website for Counselors and Students

http://www.americasheroesatwork.gov/
Supporting the Employment Success of Returning Service Members with TBI & PTSD
Welcome to America's Heroes at Work – a U.S. Department of Labor (DOL) project that addresses the employment challenges of returning Service Members and Veterans living with Traumatic Brain Injury (TBI) and/or Post-Traumatic Stress Disorder (PTSD).
Designed for employers and the workforce development system, this website is your link to information and tools to help returning Service Members and Veterans living with TBI and/or PTSD succeed in the workplace – particularly Service Members returning from Iraq and Afghanistan.
COLLEGE DISABILITY COORDINATORS
Diversity initiatives for student affairs, student career services, student activities and staff development.
Classroom and student housing technology set up for disabled students.   Set up assistance and technical consultation.
Parent assistance, support and advocacy.
Assistance with local city,  state and federal resources.
NYC Access-A-Ride alternate accessible transit application assistance.
Reasonable academic accommodations – medical documentation review, liability consultation assistance, Department of Justice (DOJ) and Equal Employment Opportunity Commission (EEOC) inquiries.
Section 504 campus committee assistance, accessibility initiatives, program manual development, office policy and procedures for alternate testing accommodations.
Assistive technology set up and user license management:  Dragon Naturally Speaking, JAWS, Zoom text, CCTV, Enlarge, Kurzweil, MacSpeech, etc…
Special housing accommodations and requests.
Disability disclosure (FERPA – Family Educational Rights and Privacy Act and HIPAA – Health Insurance Portability and Accountability Act of 1996).
Procedures for law school exams for disabled students (secure laptop provisions).
Learning specialist assistance  – a paraprofessional (bachelor's level) or masters level professional assisting a student with a disability in organizing school work load, developing study styles/learning strategies, meeting deadlines, organizing work (using a calendar and planner) and preparing for exams.   Student meet with a professional on a regular basis to monitor progress and to obtain assistance in meeting deadlines through planning.
Cognitive retraining – memory and organizational training through paper and computer exercises.  Help with executive skills and learning strategies.
Staff and faculty training and workshop presentations.
American with Disabilities Act (ADA) and Section 508 (access to technology) assistance.
ADA titles I-IV training for faculty and staff.
See NYCEDA Store for:
College Disability Coordinators: Social Media and Safe Practices Training.  $200 per hour.  Group or individual training.
College Disability Coordinators: ADA accommodations, disability disclosure and diversity training.  $200 per hour.  Group or individual training.
Counselor one to one social media training:  $100 per hour.
Counselor clinical supervision, report writing and case management training:  $100 per hour.
Contact Patricia Enriquez, CRC, NYCEDA Director for more information at (917-658-6049) or email: [email protected]
Content copyright 2011. NYC Expert Disability Associates, LLC. All rights reserved.